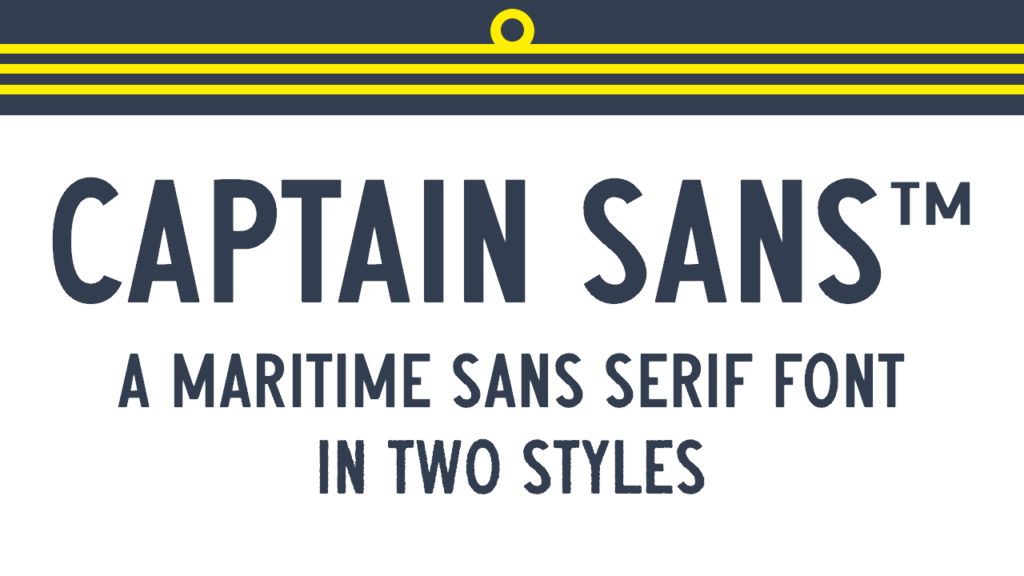 This post is just an announcement that the first version of the new sibling fonts Captain Sans Clean™ and Captain Sans Rough™ has just been released for download on Gumroad.
Captain Sans Clean™  and Captain Sans Rough™ are two all caps, classic yet quirky, semi-condensed, retro sans serif display fonts, perfectly tailored for advertising, branding, graphic design and packaging. Each of the 216 (per font) glyphs has been meticulously crafted to carry a flair of early 20th century patina and the scent of the salt sea, letting your mind wander off to the early days of trans-Atlantic travel and the naval adventures of yesteryear. So, release your inner maritime voyager and let your new Captains lead you into new and uncharted waters. The oceans will never again be the same. Ship ohoi!
The fonts work on macOS, Windows and Linux computers. The license key you get after purchase, can be used as a simplified proof of purchase in case you need to contact support.
PAY WHAT YOU WANT
This typeface is offered as "Pay What You Want". In other words, you can download it for free (just set the price to €0). The minimum price for a commercial license however, is €3 at this time. Customers who pay €3 or more before the release of the full "PRO" set (see below), will get a commercial license for the full font (including lowercase glyphs) when they are done. Expected release date for Captain Sans PRO™ is June 30th 2021. After the release of the "PRO" version, the price for a commercial license will go up to a minimum of €5. The current version (non-PRO) will continue to be available for free for non-commercial purposes indefinitely.
Go to the FONTS page to get the fonts.